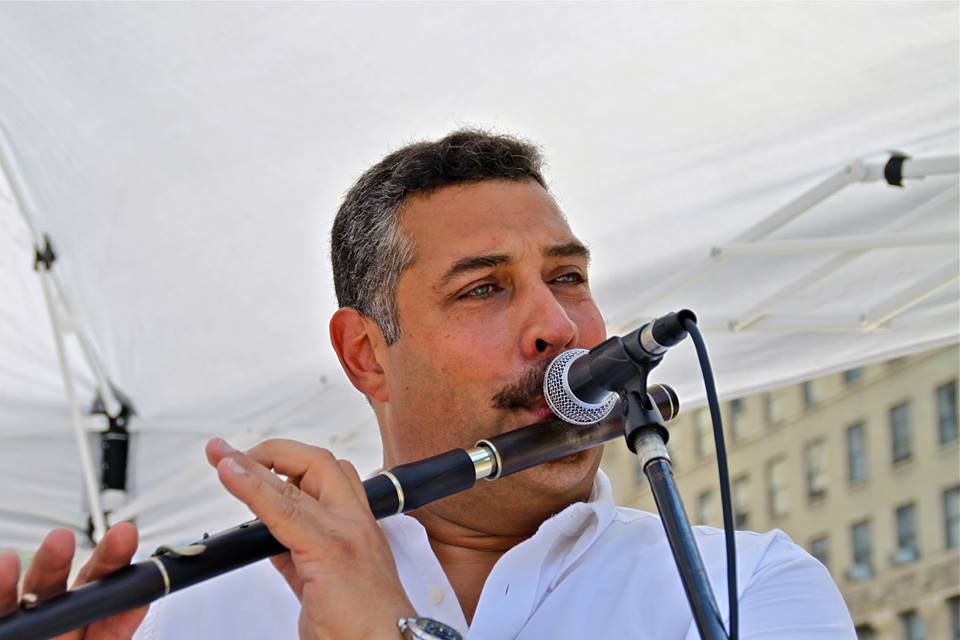 Joe de Jesus
Flautist and co-leader, Joe has been a member of many of the New York Latin scene's most prestigious bands. Mostly known as a trombonist, he has performed and recorded with Tito Puente, Ray Barretto, Celia Cruz, David Byrne's Latin Band, among many, many, others. After 16 years living in England, Joe has returned to the New York Scene with Charansalsa, a new concept in Latin sound combining the best of Charanga and Salsa.
Highly danceable with modern harmony and rhythms and that good old Latin swing, Charansalsa is fresh and yet as comfortable as an old pair of dancing shoes.
Come and say hi at one of our performances, or enjoy our recording, and

Long Live Salsa!!!
Flautista y co-director, Joe ha sido miembro de muchas de las orquestas Latinas mas prestigiosas de Nueva York. Mas conocido como trombonista, el ha tocado y grabado con Tito Puente, Ray Barretto, Celia Cruz, Y la Orquesta Latina de David Byrne entre muchas otras. Despues de 16 años en Inglaterra, Joe ha regresado a la escena en Nueva York con Charansalsa, un nuevo concepto en el sonido latino combinando lo mejor de Charanga y Salsa.
Muy bailable, con harmonia y ritmo moderno, y ese "swing" sabroso, Charansalsa es novedoso, y a la vez tan comodo que un par de zapatos viejos.
Ven y saludanos en uno de nuestras actuaciónes o disfrute nuestra grabación, y

¡¡¡Que Viva la Salsa!!!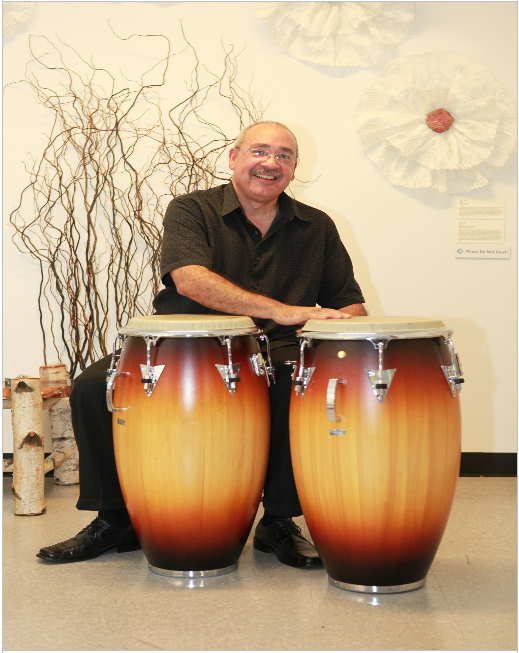 Pito Castillo
ldefonso Castillo was born on June 26, 1957 in East Harlem (El Barrio) New York City.
He is known in the Latin Music Industry as Pito Castillo. He began playing drums at the age of fourteen (14).

He attended Boys Harbor Music School for approximately four (4) years, where he learned how to play the drums and congas.
Pito developed his style of playing conga by listening to and studying Latin Artist Congueros such as Ray Barretto, Mongo Santamaria and Papo Pepin.
At the age of seventeen (17) he began doing salsa gigs with local bands in El Barrio.

Since 1980, Pito Castillo has performed and done studio work with top salsa recording artists. He has recorded with such artists such as: Charlie Palmieri, Joe Quijano y su Orquesta, Angelo and Conjunto Modelo, and Martin Arroyo, among many others
He has performed with Salsa Bands such as: Adalberto Santiago, Jose Alberto "El Canario", Bobby Rodriguez y La Compania, Tito Allen, Hector Casanova, Ernie Agosto y la Conspiracion, and Santiago Ceron among numerous others.

With the Copacabana Orchestra, Pito has performed with some of Salsa's great Latin singers such as: Andy Montanez, Ismael Miranda, Lalo Rodriguez, Cano Estremera, Hector Tricoche, Luisito Carrion, and many more.
Pito has traveled and performed throughout Europe and the United States.

Pito has also performed with Jazz Great Valerie Capers.


Ildefonso Castillo nació el 26 de Junio 1957, en East Harlem (El Barrio) en la cuidad de Nueva York. El es conocido en la industria de la Musica Latina como Pito Castillo.
Pito comenzó a tocar batería a la edad de catorce, asistio a la Escuela de Musica Boys Harbor, donde estudio batería y congas, el desarrollo su estilo escuchando congueros como Ray Barretto, Mongo Santamaria, y Papo Pepin. A lo diez y siete Pito comenzo a tocar con grupos de Salsa. Pito ha tocado en muchos de los paises de Europa, y estados de Los EE. UU.

Pito tambien ha tocado con la gran pianista y cantante de Jazz, Valerie Capers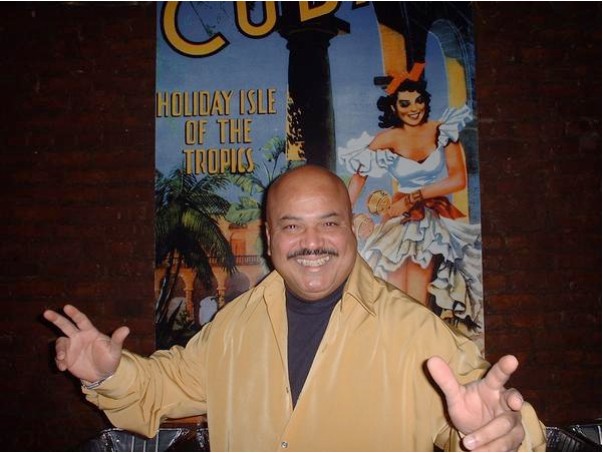 Julio Salgado
Julio Salgado was born in Bayamon, Puerto Rico where he learned to play the guitar and sang with local groups and Choruses called Tunas. As a teenager he came to New York.
After working and starting a family, Julio started singing with groups in New York including Charanga Sensual, returned to Puerto Rico, and worked and recorded with Bobby Valentin's brother, Osvaldo Valentin among others. After coming back to New York he started working with bands and became a member of Orchestra Broadway, and with Felo Barrio formed La Inspiración. More Recently he has recorded with George Delgado and is the Lead Vocalist on Charansalsa's Debut Album.

Julio Salgado Nació en Bayamon, Puerto Rico donde aprendió a tocar guitarra y canto con varias Tunas en la isla.
Como adolescente, llego a Nueva York.
Despues de trabajar y hacer su familia, Julio comenzó a cantar con grupos incluyendo La Charanga Sensual. Entonces volvió a Puerto Rico donde el grabo con Osvaldo Valentin, hermano de Bobby Valentin entre otros.
De regreso a Nueva York, Julio fue miembro de la Orquesta Broadway. Con Felo Barrios formaron La Inspiración.

Ultimamente el ha grabado con George Delgado y es el cantante de Charansalsa.